AKC Boston Terrier Puppy ____ Male ~ Lilac & White ____ $975. Include Sales Tax if Arkansas Resident ____ Born August 1 ___ Full AKC Registration, Up to date on Vaccines and Wormings, Vet Checked, Health Record, Dew Claws removed ____ Will be old enough to leave here September 26. ____
A $200. Deposit, toward the purchase, will hold him right now____ Please use the PAY NOW Button below to pay deposit ____ Accepts Credit, Debit and Pay Pal Pick up here or meet up the way ___ Ground Shipping is available for an additional fee ___ Let us know where you live and we'll check out how much it will be ___ Email us at: Jamesandkellyyoung@yahoo.com Give us a Call: 479-675-3993 Thank You! Kelly and James
AKC Sunny Days

" Sunny " Male

Lilac (Blonde) & White

$975.
| | |
| --- | --- |
| | Click This Button to Pay $200. toward the purchase of Puppy ~ "Sunny" |


















Ground Shipping is used if Shipping is needed.

We need to know your location, to get a more exact cost.

(Cost starts at $275.)and depends on destination ____
FYI ~ Our adults and puppies all eat and enjoy Royal Canin food, for Mini. Breeds. It's a tiny dry kibble just right for the little babies
You can always find it at Petco and PetSmart.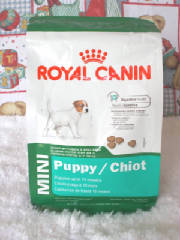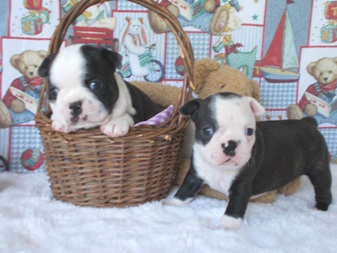 Our Puppy prices always include:
*Full AKC Registration
*Up to date on all shots and deworming
*Dew claws removed
*Health record
*Our Guarantee page is always on our website
*Prespoiled for your enjoyment!!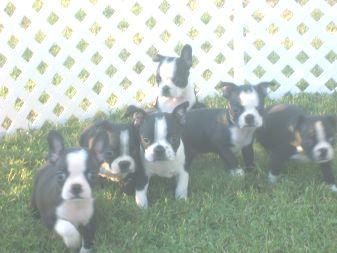 Our Mailing Address:
Kelly and James Young
5171 Rich Mountain Road
Paris, Arkansas 72855
Phone... 479-518-0709
AKC ~ Class A USDA Breeder of Quality AKC Boston Terriers
Send Email to:
jamesandkellyyoung@yahoo.com
A few recent happy new puppy parents below ~ Check out our Photo Gallery page too!
Hi Kelly,




We have been having so much fun with Dazey. She is already potty trained and rings the bell we have hanging by the door when she has to go out:). Everyone thinks Dazey is the cutest puppy. Julie and I will keep you updated with pics as she grows.




Thanks again for everything.




Gary, Julie, Samantha & Ian : California



Dazey at 11 weeks old



Dazey Anderson Christmas 2016



Disco 1 year old

Hi Kelly and James,

Just wanted to shoot you a few pics of our pup that we got from you. Disco is a year old today! He's the most wonderful thing that has happened to us. He is so laid back, yet very playful! He is a very loving dog, he definitely aims to please. Training him has been very easy! He's a great traveling companion also, he loves to travel with us!

He is about 22 lbs and he's a very beautiful, stocky Boston. He is very muscular!

We hope you enjoy the pics that are attached. And we wanted to say thank you again for everything!!

Hope you have a wonderful holiday season,




Vicky and Marc (and Disco too!)

Kelly ~ Wanted to share this sweet bday pic of Lil' Papi!! We celebrated with special treats and doggy ice cream. Papi has become quite a snuggler. He has always liked to be near us, He loves his cuddle time!!! He knows basic commands as well as "dead" and we're working on standing/walking on his hind legs. He is so much fun and is doing fine!!
Thanks again for sharing this little love with us!

The Morgans

The Morgan family enjoying their puppy at the lake this summer!

Mr. Cooper is my best friend. He started classes for service dog training last week and has progressed wildly!!




Caty Jo Spivey: CA
Hi Kelly !

To bring you up to speed on "our little Angel", the first week has gone well. She is all we had hoped for (and maybe a little bit more) as she is so well adapted socially. She never meets anyone who she doesn't love.

Today was her 9 week veterinarian appointment. She was the hit of the Eastside Animal Hospital. Everyone loved her. Dr. Lynch said her physical exam was perfect, She weighed a few ounces over 7 pounds.. Got her shots and a deworming, but stool specimen was negative. She will start heartworm, intestinal parasite and flea medication appropriate for her age and weight. Back in 3 weeks for Rabies and other immunizations.

Dr. Lynch was very complimentary of your record and care for her. She said I only wish I had more breeders' with this degree of organization and care.

Thank you and James for uniting us with her.

Warmest regards,

Pat

Fort Smith, AR

Kelly and James,




Thanks again for everything you did. Your shot records were much appreciated by the vet and the vet said he was an excellent specimen of a Boston Terrier. Very healthy and happy. He had nothing but nice things to say about his breeder!




Toby sleeps through the night so well and enjoys suckling his little lamby toy when he gets tired. He is very smart and comes so well to his name. Thanks for the help you did there too. He understands "no" too and responds so well.




Toby and Lexi really hit it off! He is already getting the hang of the doggie door to the back yard and loves running outside with Lexi. He is a cuddle bug and always looks for Mommy when he is tired.

He is using the paper at the door when I don't get him out in time and so kodos to you for such good training of your pups. He has already visited the nursing home here where my mother-in-law lives and was a big hit with all the elderly there. He loves his new home!!

Linda K. NV

May, 2015

Hi,James and Kelly!


We wanted to update you on how Greta is doing. We LOVE her so much. She is so well behaved and as sweet as can be. She is very athletic and loves to hike with us, and she plays so well with the kids. She goes everywhere we go! At the same time, she loves to cuddle and take long naps in the sun, and gets along great with our kitty. We are so thankful that we found Greta. Hope you are well!


The Emerson Family

Here is a picture of our girl up close. I forgot to mention how easy she has been to train. :)



Greta and her family

Hi, i just had my friend help me get some new stacked pictures of William, and thought you might like to see.

-Olivia Yarnold




Olivia is showing her puppy AKC

Dixie is beyond our wildest expectations and we simply adore her! She slept all night long both nights in her crate, with only a few mild whimpers last night. She has only gone potty outside (even in the extreme cold) is eating and drinking and playing (and holding her own very well when tussling with Penny) and is a cuddle-bug! She is so curious, she has a hard time napping throughout the day if there is any noise at all because she wants to see what it is :) She has met 9 of us "family members" so far and just loves the attention.



Thank you again for obviously working with your pups to make the transition easier. I hear horror stories from others who get new puppies and am SO grateful that we are 2-for-2 in the awesome department!

Beth Tollett ~ April 2018

Hi Kelly &James,

Hope you all are having a wonderful summer and staying cool!

I wanted to send you a couple of pics I took of Roscoe, Sweet Pea and Angel, who is almost 12 now. This is the first picture I have with all 3 of them outside.

Sweet Pea & Angel love to go skinny dipping in their pool to cool off, however, Roscoe thinks it's just a big drinking bowl!!!

I'm so thankful they are all getting along so well. Will send you more pics sometime!

Thanks,

Paula July 2018